What electric bike has the longest range? This might be difficult to answer given that most manufacturers claim they have the e-bike that has the longest range. Another reason is that electric bike ranges vary on the surface they specialize in and the riding style.
However, the technological breakthroughs especially in motor and battery make the new electric bikes become more powerful and can extend their range way further than the previous e-bikes. Now, there are colossal e-bikes that can endure long-distance rides.
With our careful research and after a few test runs, we have curated some of the best long-distance electric bikes that we think are worth considering and would find extremely useful for your e-bike hunting.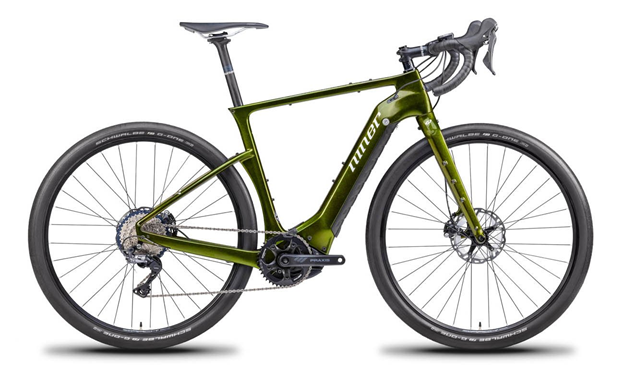 The Best Premium E-Bike For Long Distance
· Versatile
· Superb design and overall design
· Premium bike components
If we're talking about premium e-bikes for long-distance, it's no doubt the RLT e9 RDO by Niner is among to consider. We can agree that the price is fairly costly but it's high and mighty that can pass through any kind of terrain.
Also, its durability and outlasting performance are one of the trademarks of this e-bike. Powered by a 500W Bosch Powertube battery and paired with efficient Bosch GEN4 Performance Line CX motor, this is an absolute powerhouse that can go 28 miles per hour and reach 31 miles and beyond.
Engineered with greatness resulting in a durable construction that can withstand rugged roads and is designed to access all types of roads from smooth paths to rough roads, making this e-bike is suitable for versatile use.
The bike components are equipped with top-of-the-line Shimano gears. You don't have to worry about clanky gears while riding. This can be expensive but what you pay for is worth every dime from its tiny features to large features, it's evident that this is built to withstand long rides and climbing hills.
Specifications:
Motor: 85 Nm Bosch Performance Line CX mid-drive
Battery: 500Wh Bosch PowerTube
Maximum Speed: 28 miles per hour
Maximum Distance: 31 miles
Weight: 38 lbs.
Price: $ 5, 899.99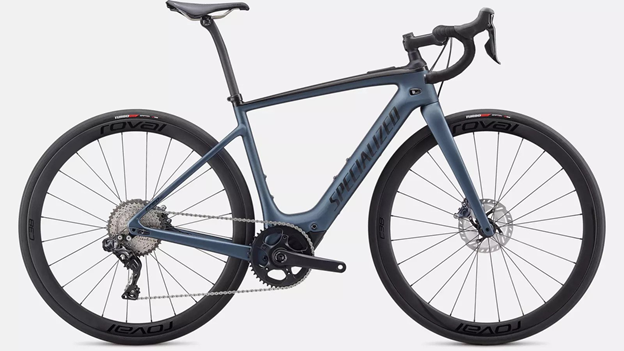 Best Road E-Bike
· Offers smooth riding experience on a smooth road
· Lightweight
· Motor and batter are custom made by Specialized
From the best bike manufacturers, the Specialized has created another king of the road — the Turbo Creo SL. This electric bike is loaded with stunning performance paired with great design and lightweight built, it's your best companion if you want to go longer distances without experiencing clanky or trouble on the road.
As you notice, the design is very distinctive and so stylishly good. But what's more fascinating are the motor and battery. It's run by 480Wh Specialized SL1-320 fully integrated battery and a Specialized SL 1.1 custom mid-drive motor which has more power compared to previous models.
The rear and front hydraulic disc brake are Shimano Ultegra R8070. The frame is Fact 11r carbon. A collection of high-quality bike components are Shimano brands such as the rear derailleur, cassette, shift levers, chain, and chainrings.
If you have a higher budget and aiming for a premium quality road e-bike designed for paved roads, you might want to consider the Turbo Creo SL which has impressive features and has gained a lot of praise from the road e-bike community. However, the price point can break your bank.
Specifications:
Motor: Specialized SL 1.1 lightweight custom mid-drive
Battery: Fully integrated custom 480Wh Specialized SL1
Maximum Speed: 28 miles per hour
Maximum Distance: 120 miles
Weight: 26.8 lbs.
Price: $ 9,000.00
Well Suited For Backroads And City Streets
· Installed bike components are top-notch
· Durable construction
· Sleek design
Another great long-distance electric bike that is gaining wide attention is Diamondback's The Current model. The brand itself is another giant name in the bicycle world and I've known this brand sever since.
This can handle smooth roads effortlessly and conveniently. Because the heart and soul of this e-bike are the Bosch PowerTube 500Wh integrated battery and a 350W Bosch Performance Line Speed motor.
The combination of battery and motor are a perfect match resulting in a smoother ride experience from smooth roads to off roads.
During my initial runs, I've hit a whopping 20 miles per hour. I've also reached 40 miles though this can go further. Its top speed reaches 28 miles per hour and can endure a maximum distance of up to 65 miles which makes this among the best cycling e bike.
Other notable features are the frame, bike components, and reliable LCD screen. The frame is sturdy aluminum alloy and the bike parts consist of top gear brand Shimano.
Specifications:
Motor: 85 Nm Bosch Performance Line Speed
Battery: 500Wh Bosch PowerTube
Maximum Speed: 28 miles per hour
Maximum Distance: 65 miles
Weight: 47.7 lbs.
Price: $ 4,100.00
Toughest Electric Bike
Built for rugged terrain
Full suspension
Hybrid MX Tires (29-inch front wheel and 27.5 inch rear wheel)
Santa Cruz bikes are no stranger to the e-bike rider community as they cemented their reputation long ago in building sturdy and superb quality par none. One of their newly released e-bikes is the Heckler which is worthwhile, especially for long rides and long mountain trails.
It's an outstanding e-bike that is meant for a long trail because of the Shimano EP8 250W 85Nm max torque power motor and the lightweight 504Wh integrated Shimano battery. The Heckler can go up to 20 miles per hour at max speed and its max distance reaches about 93 miles.
Equipped with hybrid MX size wheels having 29 inches on the front wheel and 27.5 on the rear wheel. This gives more stability and better traction on the front while providing agility on the back especially when climbing hills.
I'm amazed how versatile this is on different roads and extremely powerful that last long. In fact, The Heckler MX Carbon CC is an excellent bike if you're looking for durable and powerful long-range electric bikes that can endure long trails and steep roads that are energy drainers.
Specifications:
Motor: Shimano EP8 250W 85Nm
Battery: 504Wh
integrated Shimano battery
Maximum Speed: 20 miles per hour
Maximum Distance: 93 miles
Weight: 48.36 lbs.
Price: $ 7,699.00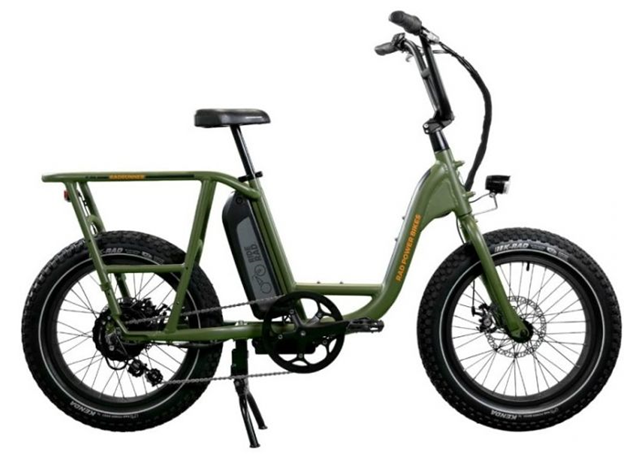 Best E-Bike For Longer Distance Delivery
· Compatible with most Rad Power Bikes platforms and racks
· Suitable for long-distance delivery or commute
· Powerful 750W geared hub motor
The RadRunner 1 is another option to consider if you're looking for an electric capable of reaching longer distances while having a powerful battery and efficient motor for a low-price tag. Also, coming from one of the best brands it's expected that this is among the promising e-bike on the market.
What I like about this is the outstanding overall performance of both battery and the motor. This is geared hub motor and has a whopping power of 750W, and is powered by a 48V, lithium-battery which is not bad for the battery capacity.
Upon testing the RadRunner 1, I've noticed improvements in max distance compared to other models. This can go up to 25 miles per charge but I think this can go further and I can maintain the speed up to 20 miles per hour using a half twist throttle.
Overall, the Radrunner 1 is a great choice if you want an e-bike that can take you on long-distance travel, especially for daily commute or deliveries. Also, the price is fairly low cost but the components and construction quality are excellent, making this among the best electric bikes on the market.
Specifications:
Motor: 750W Brushless Geared Hub
Battery: 48V, 14 Ah lithium-ion
Maximum Speed: 20 miles per hour
Maximum Distance: 25 to 45 miles
Weight: 48.36 lbs.
Price: $ 1,299
Things To Consider When Buying Long Range E-Bike
It's no surprise that when finding a suitable e-bike, most people always look at the physical traits and the max distance which is a good starting point. However, there are actually other important features to consider especially if you're aiming to own the best possible electric bike.
I've listed below are the most important features to consider:
Motor Type: Mid-Drive Motor Versus Hub Drive Motor
The motor is said to be the heart of an electric bike and you'll be needing a powerful and well-performing motor. However, which one's the best?
Primarily, there are two types of motors that drive the electric bike. There have been some debates over which is greater.
However, it just boils down to personal preference and riding style and it's important to know them both.
Mid-Drive Motor (Center Drive System)
As the name suggests, the mid-drive motor is located on the lower central part of the frame where the cranks are located. With constant innovation, these motors are efficient and reliable especially when the power rating ranges from 50 Nm to 80 Nm of torque.
Due to the placement of mid drive motor, this ensures even weight distribution which doesn't hinder the speed or stability of the e-bike. But this motor often has high price tag considering it's efficient and provides great assistance in the electric bike.
Hub-Drive Motor
Hub drive motor is common in the electric bike mainly because it has a lower price range compared to the mid-drive motor. This motor is a better choice if you don't need high performance but can get you to places.
Also, hub-drive motors are lightweight and small enough to fit in the wheels which makes the battery lighter and smaller too. This motor is commonly equipped in city bikes or cruiser bikes. However, some of the disadvantages of hub drive motor are louder engine sound, consumes more energy, to name a few.
Battery Power And Speed
Choosing the appropriate battery power is as important as the motor more particularly if you're considering a long-distance e-bike. Just put it this way, the higher the battery capacity the farther you can go per charge.
When finding the battery power, I would recommend starting looking for 400Wh+ lithium-ion batter especially for long-range e-bike riding such as long trails or e-bike touring.
Ideally, you may want to look at a battery that's placed on the lower part and centralized in the frame. This is to make it distributes the weight evenly so you won't feel a bit draggy which may slow you down while riding for long-range.
In addition, speed is also something to consider. For long-distance electric bikes, it's preferable to have at least 20 miles per hour and beyond. But make sure you know the e-bike regulation in your region.
Handling
Another important feature to consider is the handling of the e-bike. It's better to ride test the e-bike first or get the feel for it so you know what you're getting. Battery and motor are quite easy to compare its performance by running a few tests on a screen.
However, handling is more on the rider's feel and rider weight it's best to have a firsthand feel for it. Much better if you hit some test run so you know what you're getting.
While testing the e-bike, ask yourself some questions: is the weight of the e-bike good? Do you prefer the drop bar or flat bar? Is the handle difficult to control while on rugged terrain?
These questions are crucial as the handling may vary from every electric bike as well as from the rider's feel but they are extremely important just like the other features when investing in your ideal electric bike.
How Far Can Long Range Electric Bikes Really Go?
Even though most electric bikes today can go at an impressive long-range distance, how far they can really go in the actual e-bike run? Well, it actually depends on two things: battery and pedal capability.
The battery's capability will dictate how far your e-bike can go. This includes battery age and size. New batteries can hold more charges than older batteries.
That's why it's important to replace your battery if it's not covering more anymore. The size of the battery also affects the max distance of an e-bike. The larger the battery, the longer the distance your electric bike can reach.
In addition, there are e-bike models that offer pedal assistance so you can reach longer distances. Pedal-assist feature and the power
Final Thoughts
These electric bikes are quite impressive in terms of power, performance, and distance coverage. Although these featured e-bikes are great, however, it's the RLT e9 RDO we think it's the e-bike that can cover greater distance after our series of tests with all these e-bikes.
Because the RLT e9 RDO is a great electric bike given its stunning performance, premium bike components, and sturdy construction, making this a worthwhile investment especially if you're an avid adventurer.
Added to that, we liked the handling which is very smooth, especially on smooth roads. Also, the shifting gears are so smooth and responsive without getting clanky. I think the only drawback here is the price but it's justifiable given its premium quality.